High Country 2005
High Country 2005
Tuesday 27th Dec
We hooked up the camper and left Adelaide. Taking the back way through Strathalbyn and across the Ferry at Wellington we joined the highway just out of Tailem Bend. We then called the others to see where they were and Tony & Deb were stopped in Tailem as the Patrol had run hot on the freeway. We doubled back to meet them and, once the Patrol had cooled, we hit the road to Horsham – our first night destination. The other vehicles had left the day before so they were touring the Grampians while waiting for us. It was a pretty uneventful run through to Horsham as the roads were clogged with holiday traffic and there were plenty of police around keen to take our picture. Cant wait to get off the main roads away from the traffic!
We arrived in Horsham at around 4pm, set up the camper trailers and had dinner and a few drinks. Holiday mode had kicked in. Around midnight a cool change arrived and wind squalls started blowing through our camp and for most of the night the wind was unbelievable.
Wednesday 28th Dec
We packed up and drove through to Ballarat for lunch and any last minute "big city" shopping. From Ballarat we headed into the back country through the old gold mining towns and worked our way through to Mansfield. We set up camp, had a look around the town, had a delicious pizza for dinner and then sat around as a group and chatting about the trip and the tracks ahead of us.
Thursday 29th Dec
We were away on our first day trip at about 10am. Out on the MtBuller road we turned right onto the track to Sheepyard Flat. We knew this wasn't a 4WD track judging by the cars and caravans coming towards us! Sheepyard Flat looks like a great campground, sheltered with big gums yet easily accessible, and judging by the hundreds of tents and caravans there its very popular. We climbed up the hill behind Sheepyard (marked 4WD only) and continued our day trip around to our lunch spot at Tobacco Flat. This was 4WD touring at its best with stunning scenery and good quality tracks. After lunch we continued on to Mitchells where we visited the "underground waterfall" and then to Wrens Flat, stopping regularly for photos before we reached the Low Saddle track. Although well marked on maps this was a section that we didn't have any info on as no one we knew had done this section. We soon found out why it isnt popular as for the next couple of hours we were on a tight track (lots of bush pinstriping added to my collection) with little scenery. There were many clay based bogholes filled with water but we crossed these with little difficulty until we reached a large deep one with a steep exit on an uphill section of track. We went first and managed to scramble out the other side (sideways!) as we had a fairly dry exit. Unfortunately for those following we had dragged a large amount of water up the exit bank and made it undriveable. After each making several futile attempts at crossing we dragged them up the hill. Last one through was Don & Heather in the difflocked and Claw shod Hilux and they made the rest of us look silly as they drove it relatively easily. Continuing on after Low Saddle we began to climb and the scenery opened up again. We came across a large tree that had fallen across the track and we were concerned as to whether we would fit under it.. As we passed under it our roofrack just scraped on it. Further back in our group this news was met with dismay as the Schwenkes had a couple of Space Cases on the roof of their cruiser. They had to unpack their roofrack and then repack it on the other side.
It was getting late in the day as we had spent so much time coming around Low Saddle so we decided to just visit Upper Jamieson Hut and then head back to Mansfield. As we drove along the road towards the hut we saw two bushwalkers heading towards us. When we got closer they started waving and we realised it was Steve and Jenny that used to be in the Whyalla4WD Club but had moved to Melbourne. They own a LandRover Defender so we understood why they were walking. After a chat on the side of the road and an exchange of Nissan and LandRover jokes we continued to the hut.
The track to the Hut is well hidden and involves a leap of faith driving over the edge of a cliff type scenario. A short steep track leads down to a large clearing around the hut. Several campers were setup nearby but no one was staying inside the hut although Bundaberg Rum and VB have contributed most of the wall decorations.
Friday 30th Dec
Today we split into two groups. Those who hadn't been up here before went out for another long day trip that included MtBuller, Bindaree Falls, the Monument Track and Craigs Hut.
We were in the second group that spent the morning doing the tourist thing wandering around Mansfield and then in the afternoon we went to MtBuller, MtStirling and then Craigs Hut.
Friday night we all went into Mansfield for a pub dinner.
Sat 31st Dec
We left Mansfield and the comforts of the Caravan Park and headed to Lake Cobbler. Most of the drive was easy until about the last hour into the Lake where it was very steep and hard going on a 40degree day and with the campertrailers in tow. Everyone made it through without any problems. We set up camp opposite the small swimming beach, and all enjoyed the cool water of the lake on such a hot day. Lake Cobbler is a beautiful spot to camp and plenty of time was spent walking and swimming as well as just relaxing in the shade of big gums.
After setting up camp we backtracked for an afternoon play on The Staircase. As the track was dry it wasn't a very challenging drive but when wet would be an entirely different story.
Sunday Jan 1st
After a slowish start (NYE the night before and all that) we packed up and left Lake Cobbler to head down in to the Valley and our next camp at Wonnangatta Station.
Unfortunately the weather was rapidly closing in and Don picked up a storm warning being broadcast on ABC Radio. We stopped for lunch and a swim at the picnic area at the Abbeyard Road junction and made a decision to abandon the trip into the Valley as we didn't want to get halfway in with campertrailers in tow. Instead we turned North to Lake Buffalo and ended up staying the night in Porepunkah. Very disappointing but it was really our only option and in hindsight a good sensible decision.
Monday Jan 2nd
We left Porepunkah early and headed around to Bright for some general shopping and retail therapy before making the climb to MtHotham and then the Dargo High Plains road through to Dargo. After Icecreams and a look around we continued on to the Wonnangatta Caravan Park on the bank of the Wonnangatta River. We had stayed here last year so knew what a beautiful place it is, as can be seen in the montage of photos below.
After setting up camp and having dinner we set off for a twilight run up the Billy Goat Bluff Track. The drive up was easygoing and we arrived at the top as the sun was setting. The view and lighting was awesome and the drive down, almost in darkness, was interesting!
Tuesday Jan 3rd
A nice leisurely day trip following the Wonnangatta River and then the Crooked River through Talbotville and its many water crossings. We also visited one of the abandoned gold mine sites. As the weather was very hot again we stopped in a few of the crossings to cool off before turning back and returning to camp for more swimming and a few drinks.
The next few days were spent touring around the Wonnangatta area.
Lunch at Tobacco Flat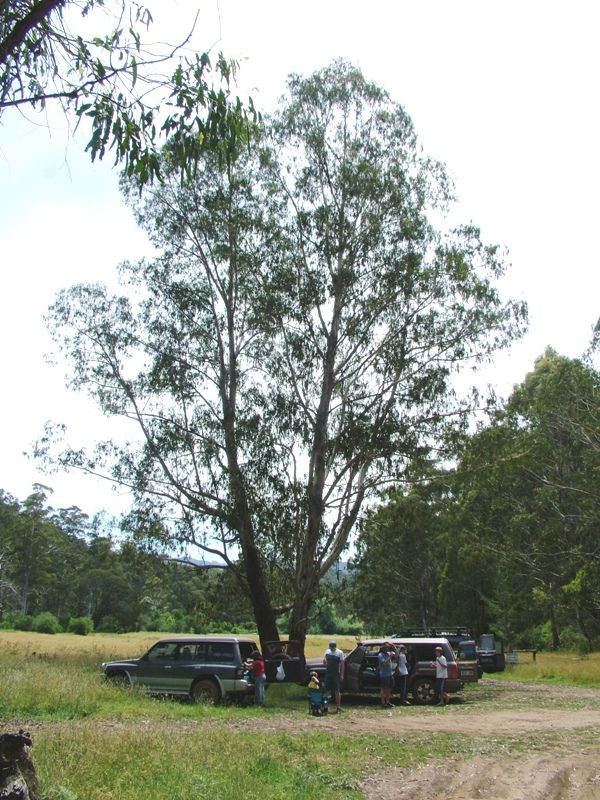 Upper Jamieson Hut

Mt Buller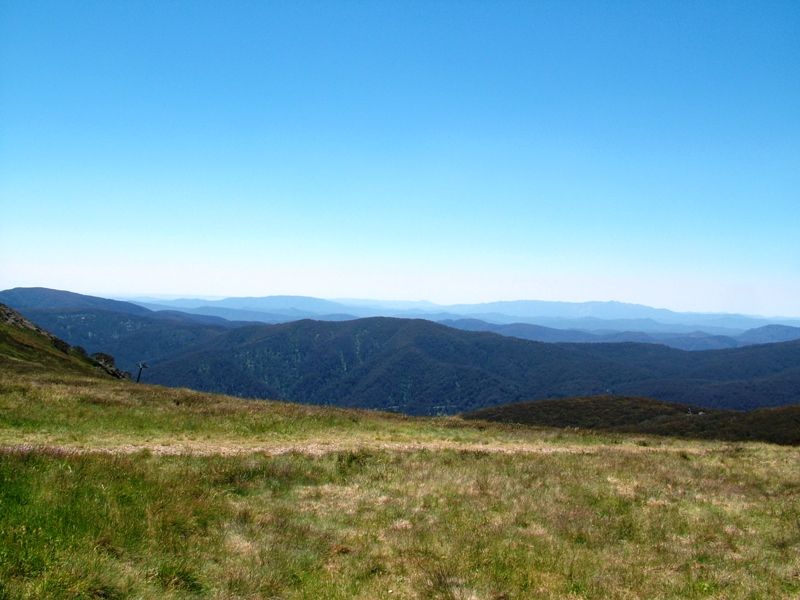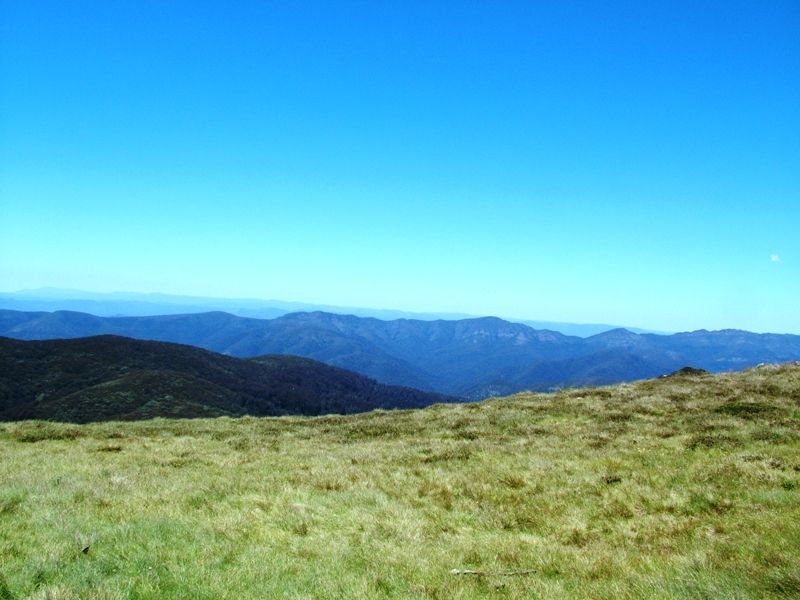 Craigs Hut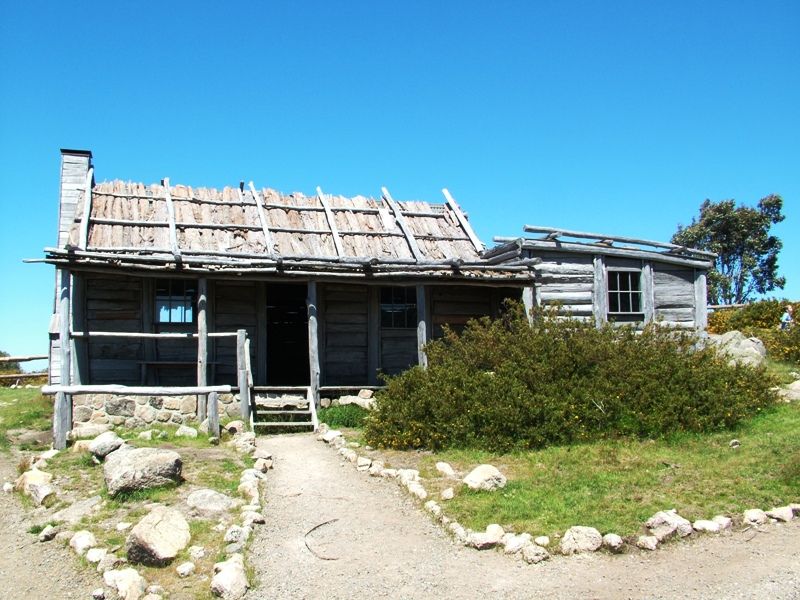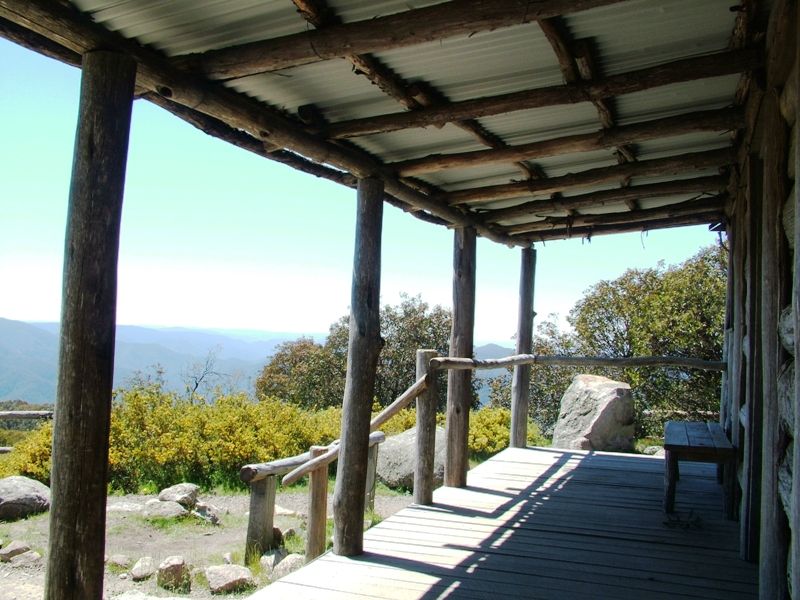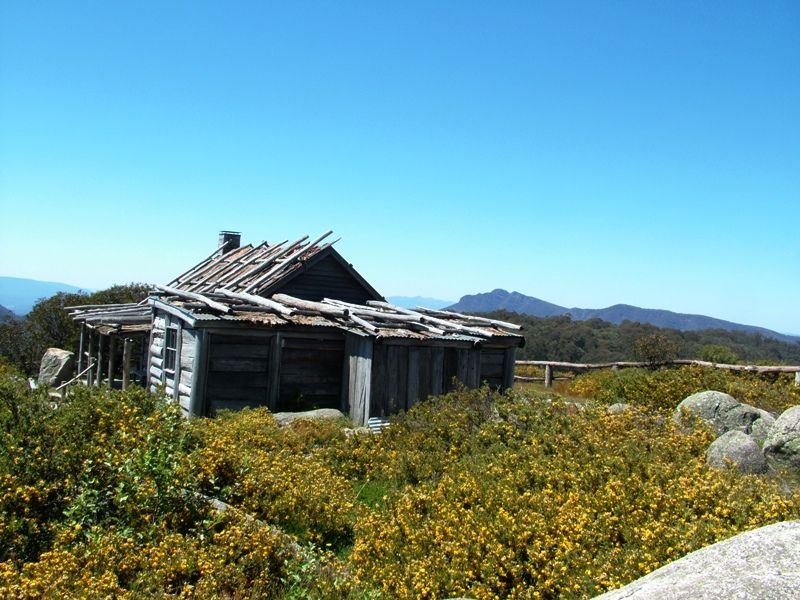 Good PR for 4WDers and 4WD Clubs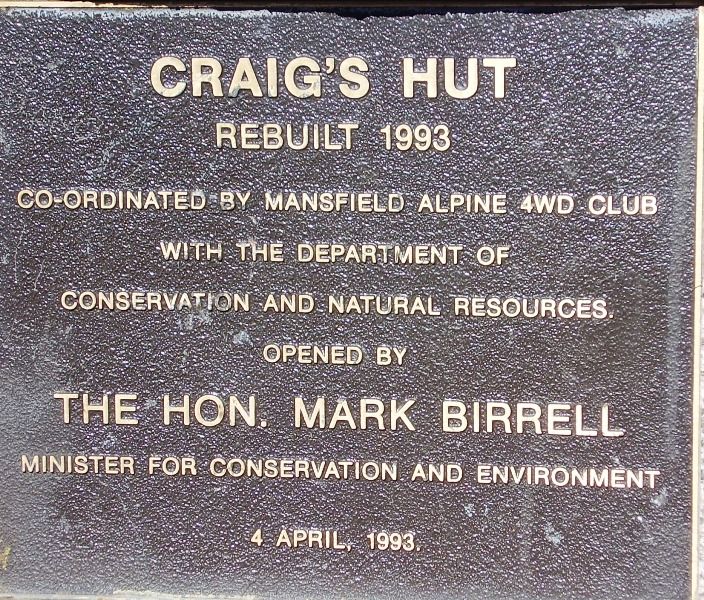 Lake Cobbler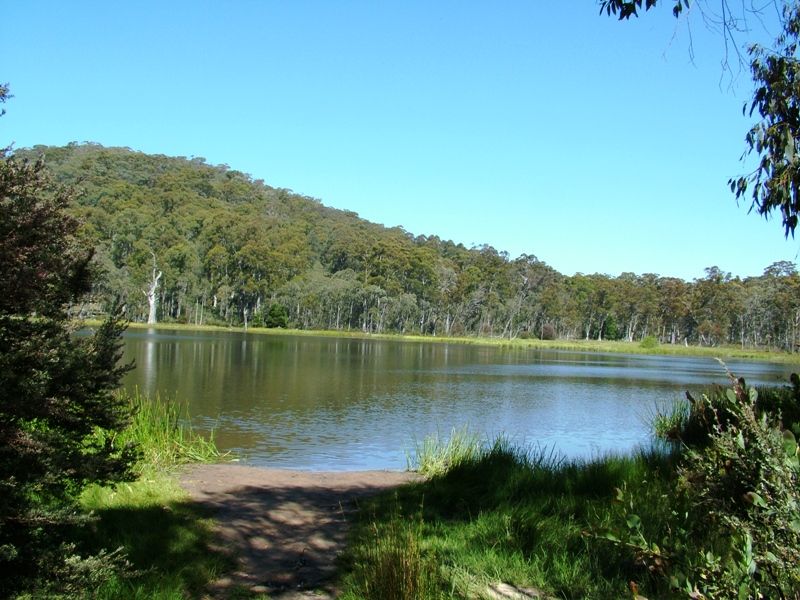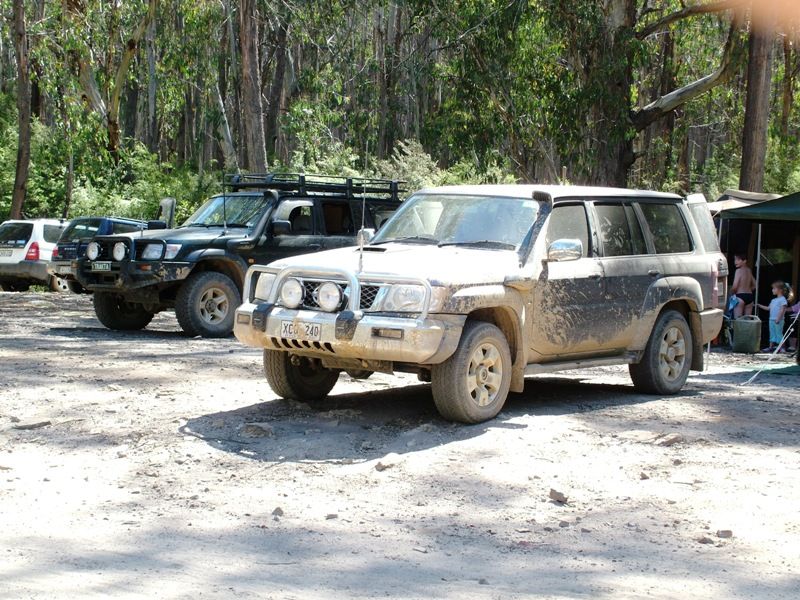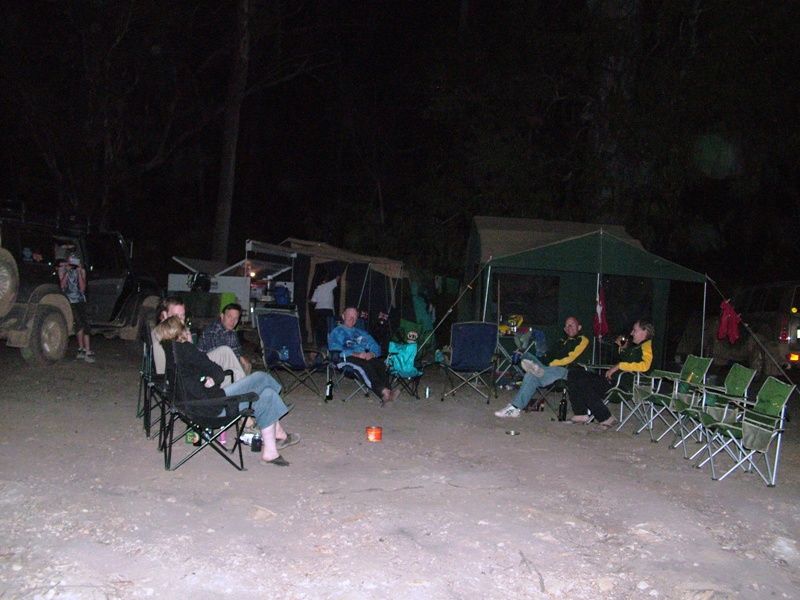 Billy Goat Bluff Track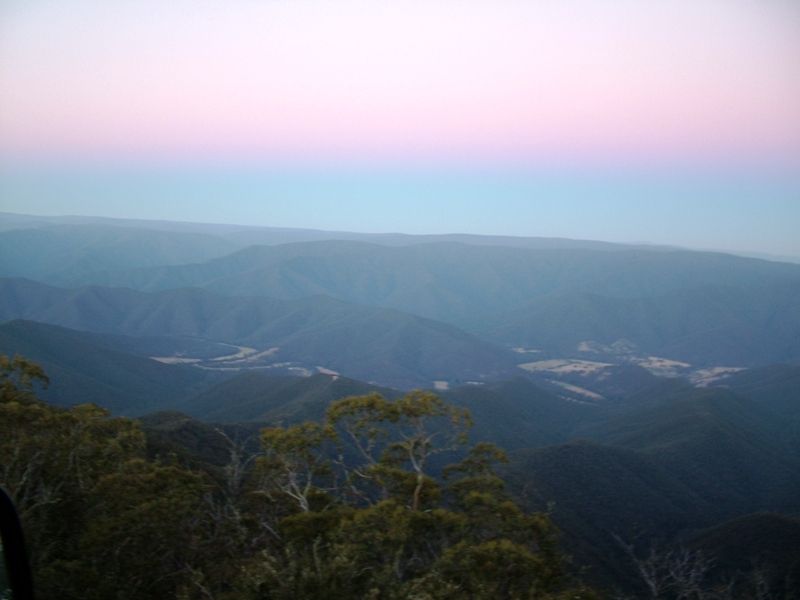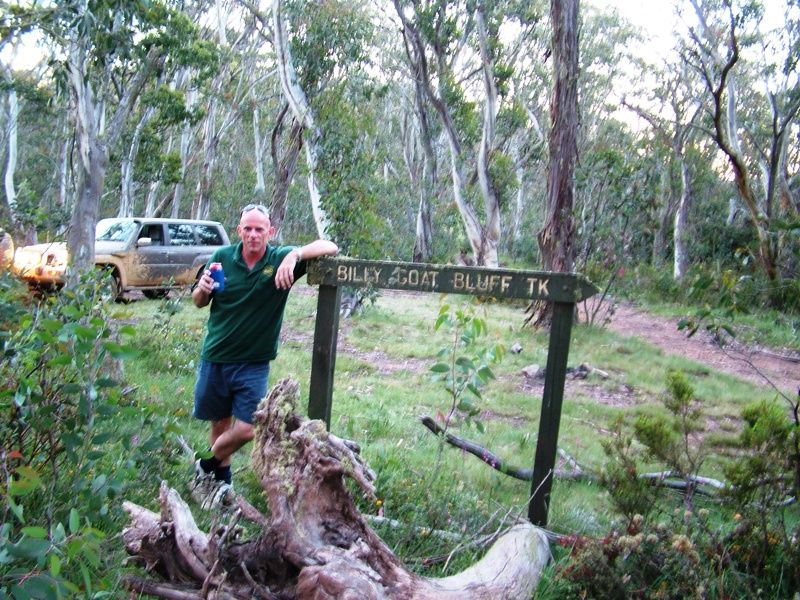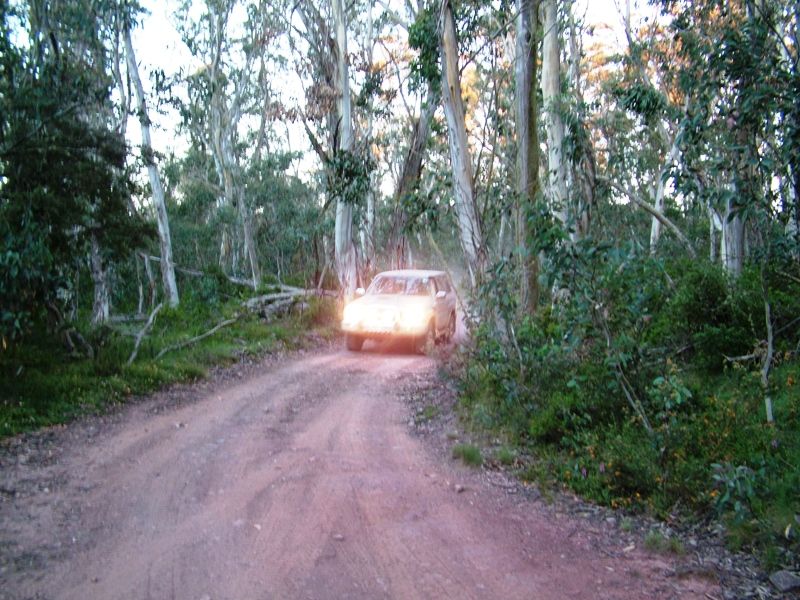 Crooked River Area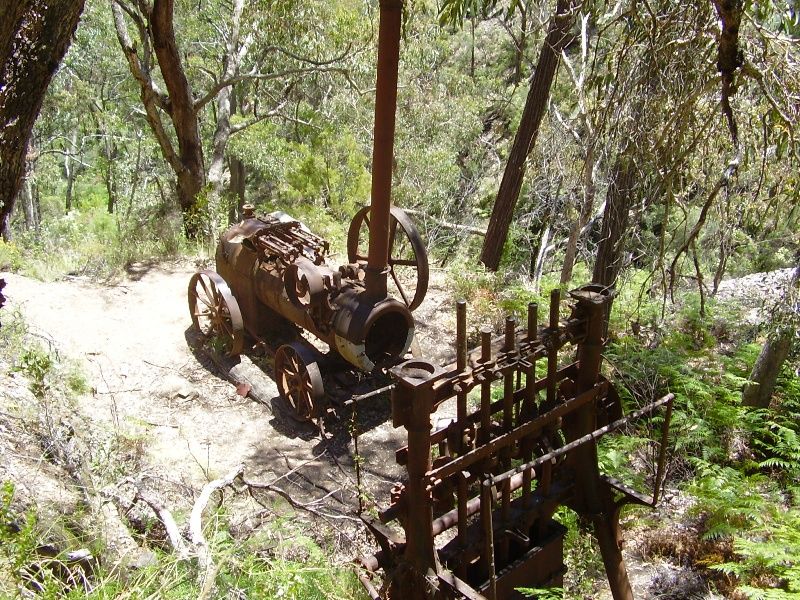 Cricket practice at Wonnangatta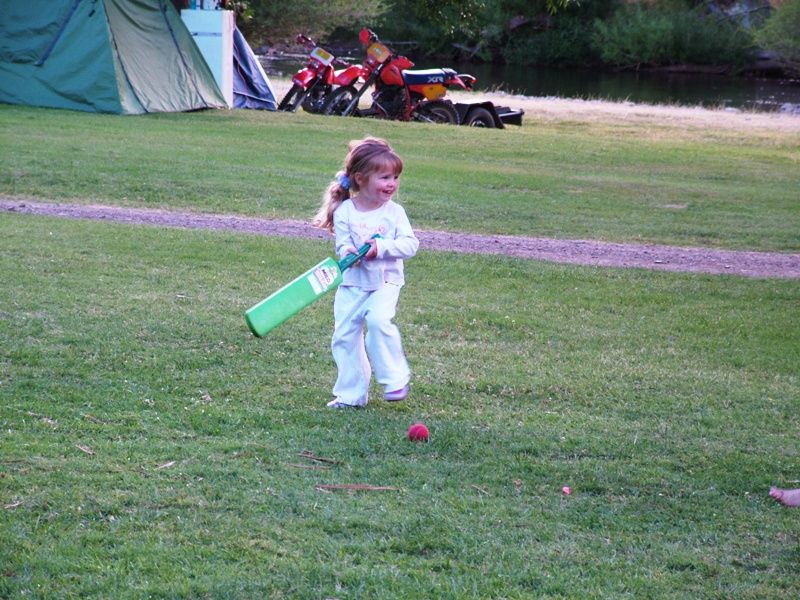 Somewhere along the way

Kookas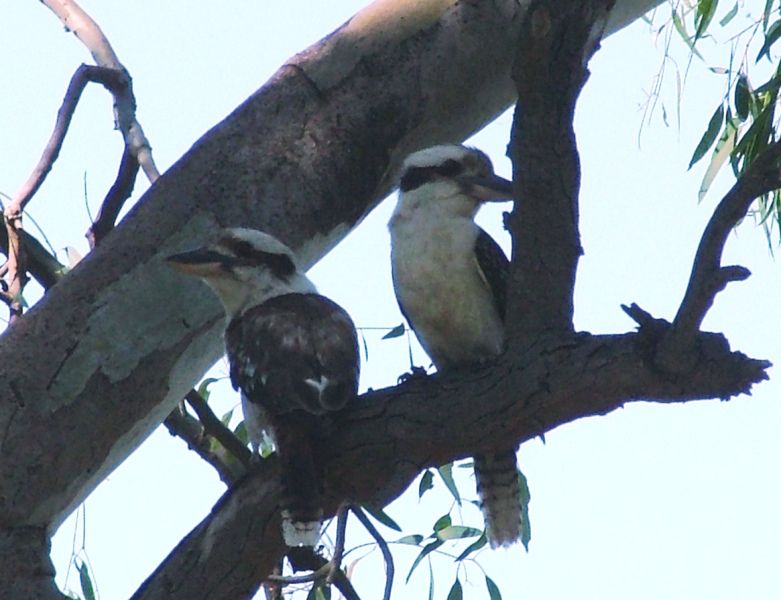 An art photo by my 8 year old son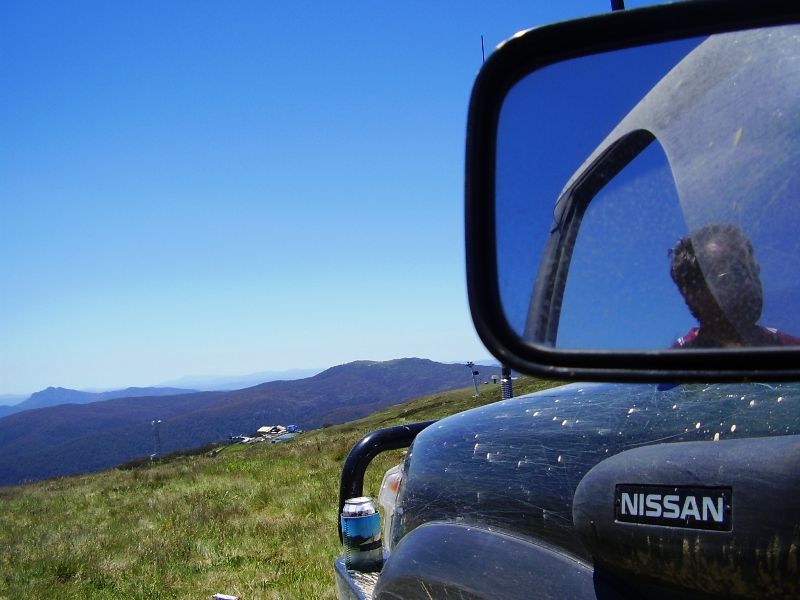 Warning
: count(): Parameter must be an array or an object that implements Countable in
/misc/17/358/168/144/2/user/web/touring4x4.com/blog/wp-includes/class-wp-comment-query.php
on line
405