Victorian High Country 2012 Part 5
Friday 4th January. As it was forecast for the temperature to exceed 40 degrees half of our group decided to skip todays trip and spend the day at camp swimming, drinking and generally relaxing and keeping cool. Mitch and I lead the rest of the group back out to Kingswell Bridge. We were heading for Billy Goat Bluff Track and the Pinnacles, despite warnings from other 4WDers that it was too rough and almost impassable. We had done this track several times before and although incredibly steep (it climbs 1200m in 7km, including numerous downhill sections) it had been very driveable.
This time it seemed less steep but was heavily rutted and eroded and had large rocks steps and loose rocks. We all drove up it without incident although Alvin lost a few lugs off his rear tyres.
From the top of Billy Goat Bluff Track we drove to the Pinnacles Fire Watch Tower. The last 350m to the tower is a steep uphill walk but it's worthwhile for the 360degree views across the ranges and valleys.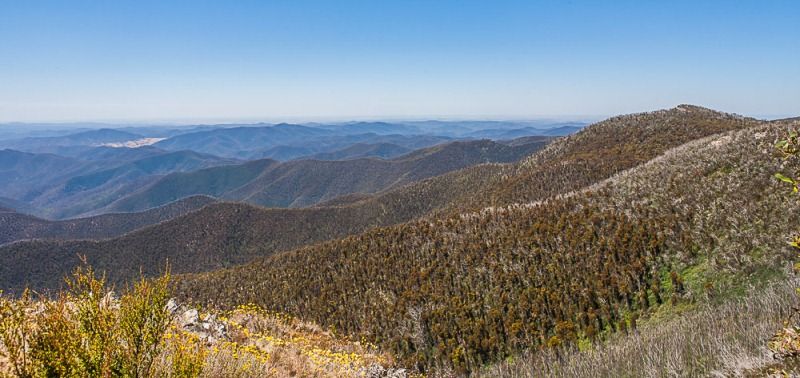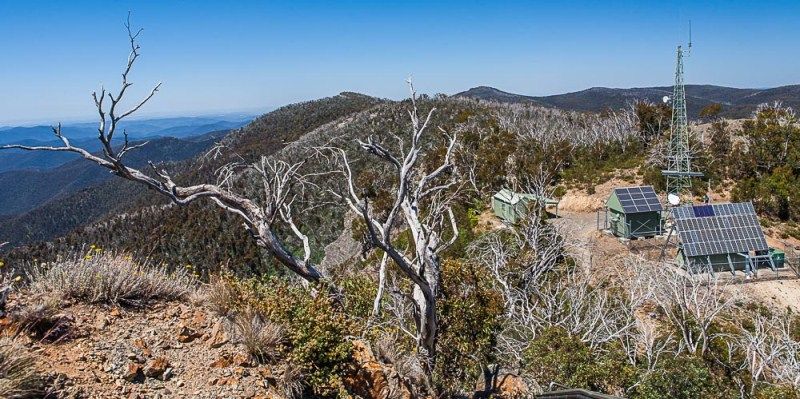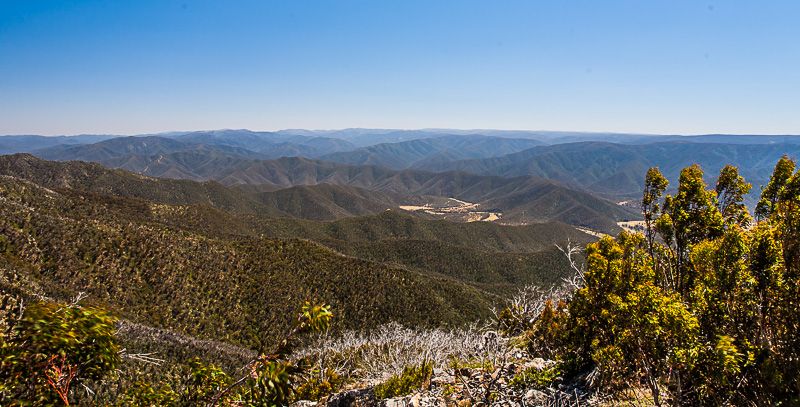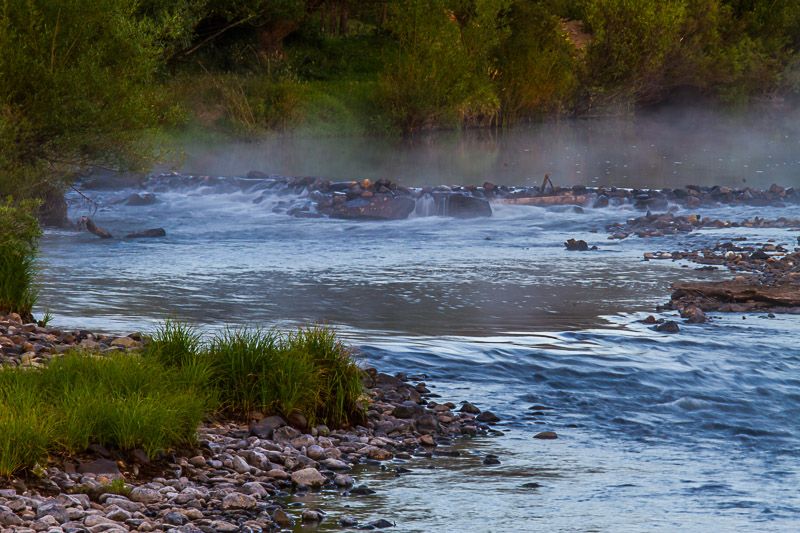 Wanting to do a full loop rather than backtrack we left the Pinnacles via Mt Valencia on the Castle Hill Track, Junction Spur Track and Scrubby Creek Track back down to the Wonnangatta River. These three tracks are overgrown, rarely used and challenging in some sections.
After a couple of gratuitous vehicle splashes in the river we headed back to camp. All of the 4WDing was now finished on this trip.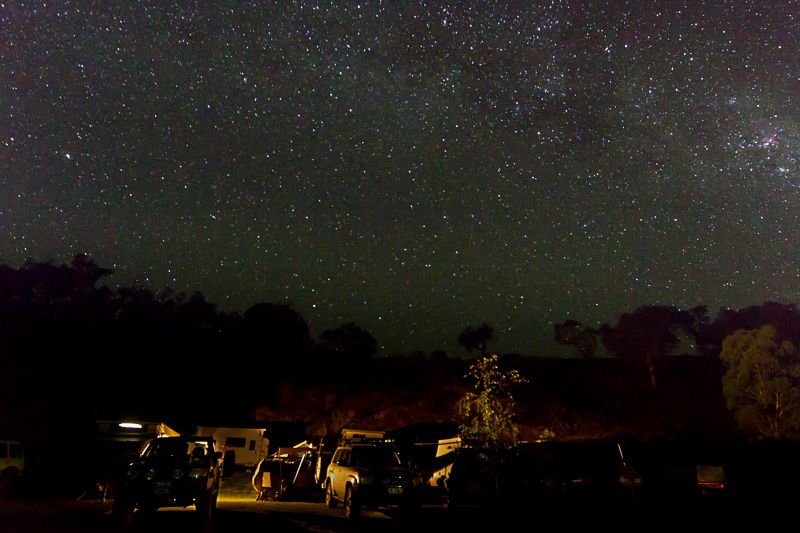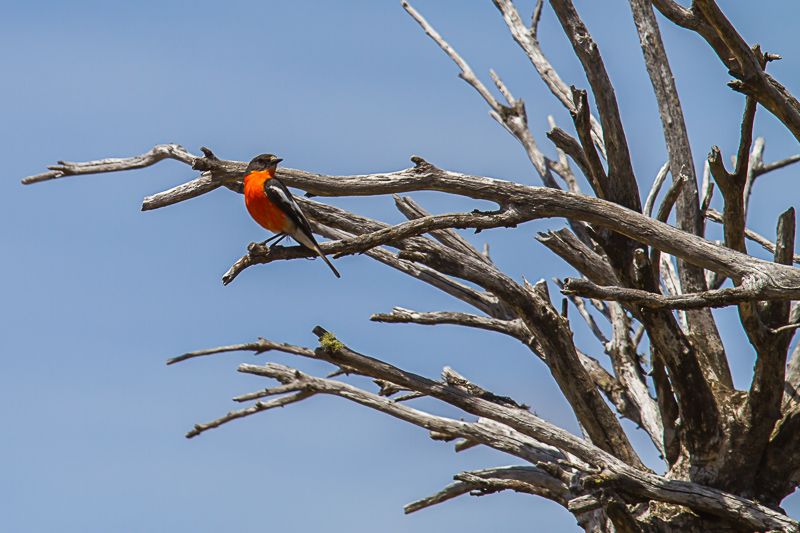 Sadly leaving Wonnangatta and Dargo area on the 5th, with some of our group already gone and some staying longer, we drove towards Melbourne via Sale, Traralgon, onto the freeway and quickly through Melbourne and out the other side into Geelong. Unable to get into any parks in Torquay (no surprise) we stayed nearby in a riverside park in Geelong.

Next morning and afternoon was spent doing the surf shops retail therapy thing in Torquay. Bushfires around Portland scuttled our plan to spend a couple of days on the Great Ocean Road so we headed back inland to Ballarat and on to Horsham for the night. While waiting for dinner to cook (Pizza at Dominos) Mitch and I went for a drive and found the house that we had lived in when I was about three years old.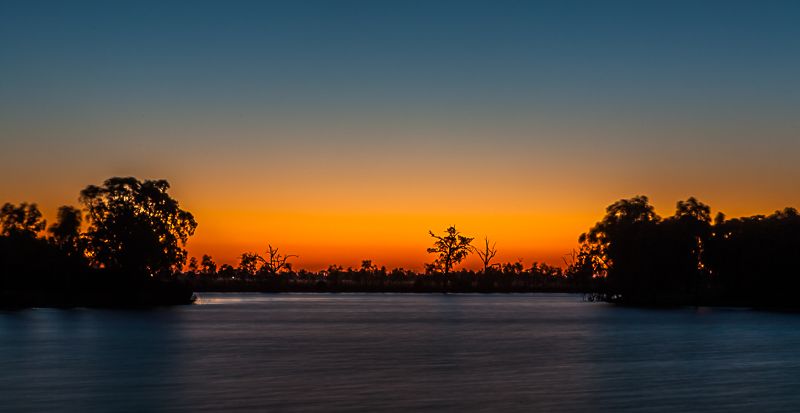 Wimmera Sunset
Monday, Tuesday and Wednesday night were spent at the Adelaide Shores Caravan Park while we caught up with family and undertook more retail therapy.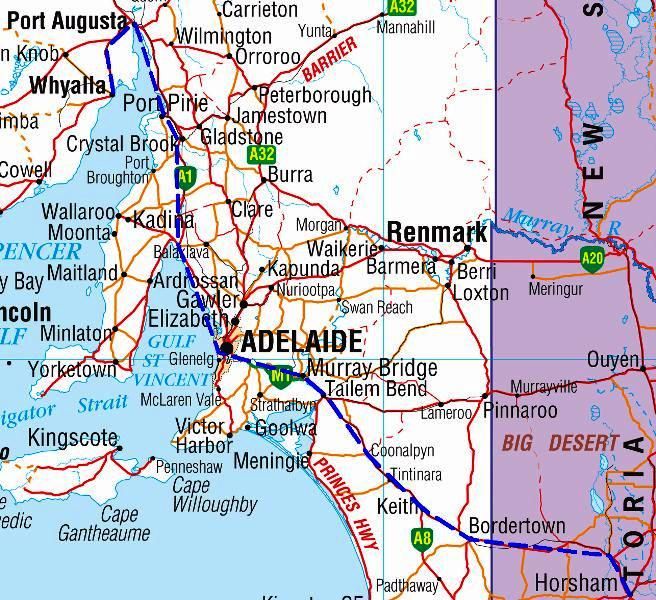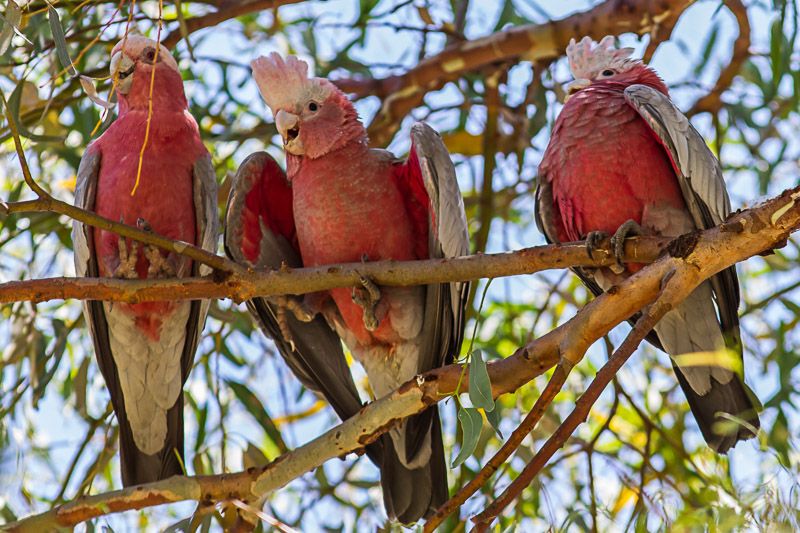 Thursday 10th January was the last day of our trip as we drove out of Adelaide and about five hours later were home in Whyalla.
Thanks for reading down this far. You deserve a medal for endurance. Hope you enjoyed it.
As usual comments and feedback are welcomed.
Cheers
Andrew & family
ps Thanks from us to our friends who joined us on this trip. Great company, plenty of laughs and a general good time.
pps We used and highly recommend the Rooftop Maps of the high country. Easy, clear and accurate. We were using (for the third time) the paper ones we bought back in 2003. These were still accurate for what we were doing. Visit http://www.ftmaps.com or buy them at most visitors centres and shops in the region.
Warning
: count(): Parameter must be an array or an object that implements Countable in
/misc/17/358/168/144/2/user/web/touring4x4.com/blog/wp-includes/class-wp-comment-query.php
on line
405
One Response